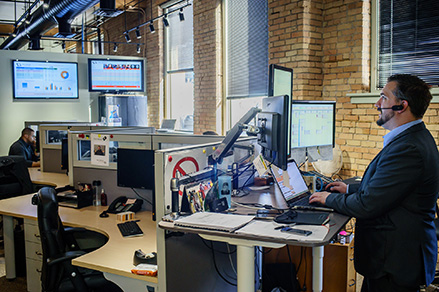 We take pride in exceeding the expectations of our clients.
We embrace a culture of excellence driven by processes that embed quality assurance at every level. We plan, build, and support all facets of your computer network including procurement, training, security, back-up, cloud services and business continuity.
We are the one-stop shop for worry-free, stress-free, and efficient service for all of your computing, internet, printing, phone systems, mobile device management, and more.
Quality Solutions Based on Best Practices
A Culture of Continual Growth
At Final Frontiers we have made a significant investment in the training and development of our staff. Each member of the team has a training plan that ensures they stay at the forefront of technology and best practices.
Process, Documentation, and Checklists
We ensure that the work our Analysts do is consistent. We have created a culture where everything is documented and checklists are created for every routine task.
Proactive Maintenance
We perform regular audits of our clients' networks to ensure they are consistent with best practices and there are no potential issues. We use a number of tools during these audits, including Microsoft Best Practice Analyzers and other third party applications.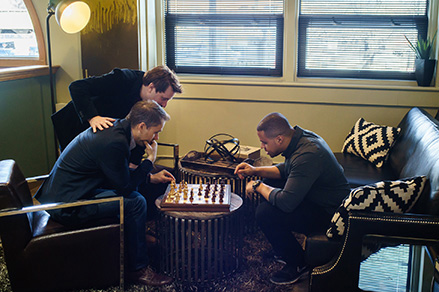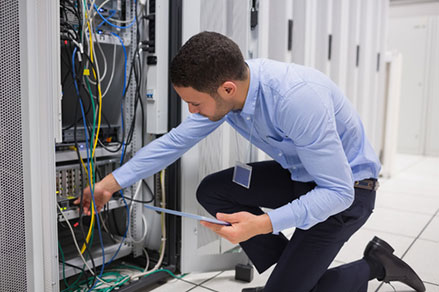 Bringing IT Together
Technical Excellence
Our culture of Technical Excellence puts Final Frontiers on the leading edge of industry best practices. This includes training, staff development, internal processes, documentation, and quality assurance protocols. We are a member of the International Alliance of Technology Integrators keeping ourselves sharp on new technologies.
Business Acumen
We are entrepreneurs supporting entrepreneurs. With a seasoned management team posessing an array of professional credentials and a plethora of business experience, Final Frontiers is truly a strategic partner that can help steer and grow your business. We are more than just a virtual CTO; we provide a full suite of business consulting and coaching services. Our goal is to help you leverage IT as a strategic advantage and realize a return on your technology investment.
Exceptional Customer Service
Final Frontiers' knowledgeable and responsive team are available at your beck and call. Our Analysts and Technicians are fun, easy to talk to, and they get you. No condescending tech-talk, only quality service that gets your business back in action fast. Every customer is important, and we know that. We aren't afraid to go the extra mile to put a smile on your face.